The new generation of products shown at CEDIA Expo is now in production at the Procella factory. Here are the details on these exciting new products. For those of you that didn't make it to CEDIA, they'll be on display at the upcoming ISE show in February in Amsterdam.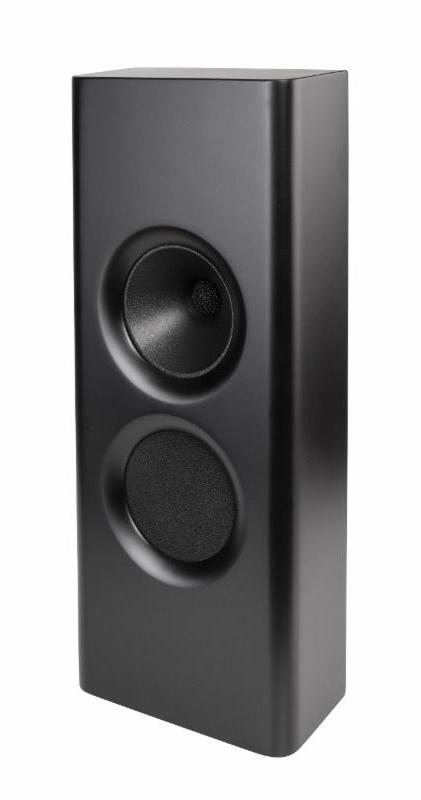 The P5 has been a huge success, yet there's no question its bookshelf profile is more suitable for shelf or stand placement than for mounting on a wall. Enter the P5V – the slim and sexy version of the P5. Its softly sculptured enclosure is only 4.1 inches deep, and whether you mount it tall or wide, it looks sleekly at home next to both flat panels and projection screens. This is a Procella speaker you won't want to hide behind a fabric wall. Its 80 degree circular waveguide means identical sound regardless of how the speaker is mounted.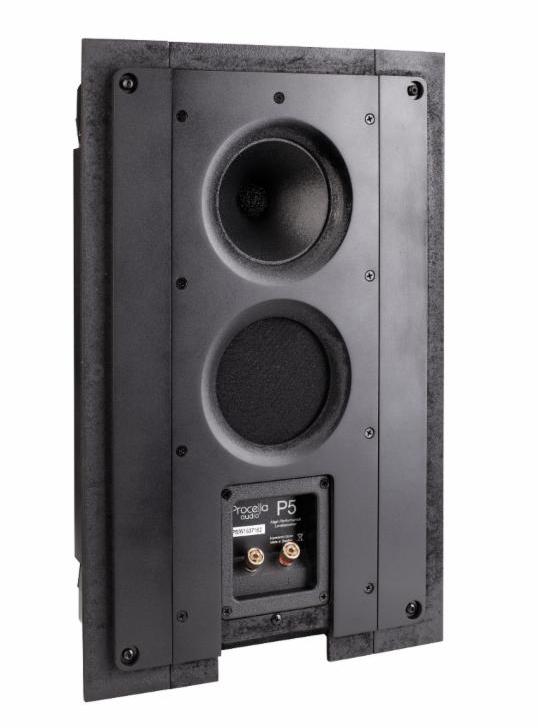 Whether for main or for surround channels, the P5iW delivers full Procella performance while disappearing into the room decor. Its sonics are identical to the P5 and P5V, using the same drivers in an MDF back box enclosure. Both black and white fabric magnetic grilles are included to fit any environment. Installation is a breeze with Procella's wing-mounting system. Its input terminals are on the removable front baffle that contains the drivers and crossovers for easy access and service. Like the other P5s, you can wall mount it either horizontally or vertically, and its 80 degree circular radiation pattern is ideal for ceiling mounts. The P5iW replaces the P6iW,which is now discontinued.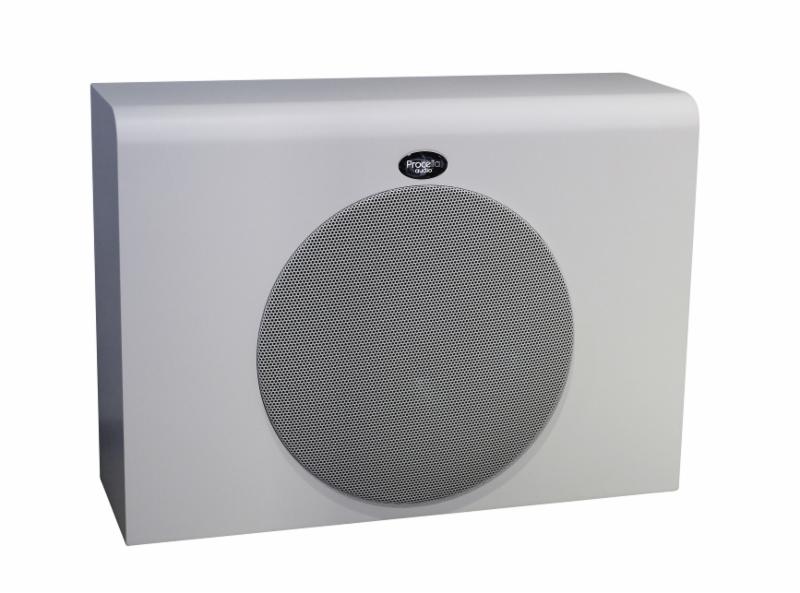 Expanding the Procella subwoofer lineup in a slim, compact profile, the P15A has a single 15-inch woofer – the same pro audio driver with 3-inch voice coil found in the dual driver P15 subwoofer. Using a Procella-designed class-D 350 Watt power amplifier, it delivers 119 dB of output at 50 Hz. The P15A provides dealers and end users with a highly useful option, whether for small rooms or for larger theaters where multiple subwoofers are used to balance low frequencies throughout the space.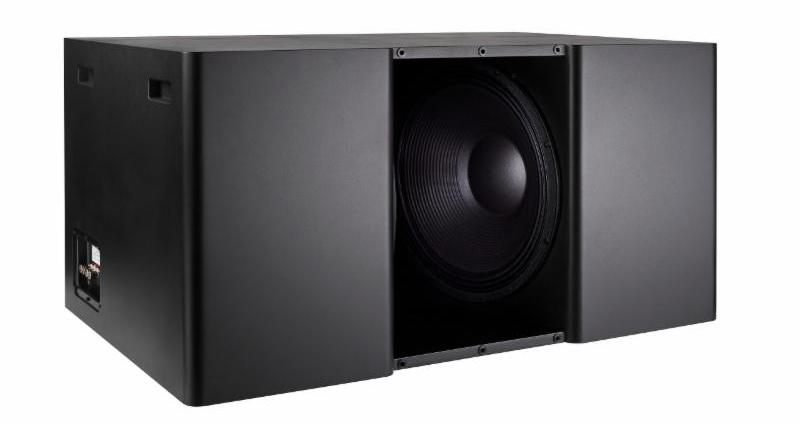 The P18 has long been the standard for low frequency reproduction. But for some, even the P18 wasn't enough! For them, we created the V18 Bass Engine. Producing 137 dB of continuous output and a peak output of 143 dB, this is truly the new flagship subwoofer. In a massive enclosure, Procella's unique V-Loaded driver configuration produces coupling and compression loading between the drivers, resulting in lower distortion, improved transient response, and reduced cone excursion at high SPL. With extension to 18 Hz at high output levels, this is a true subsonic generating engine. Power is provided externally with Procella's DA-06DSP power amplifier.