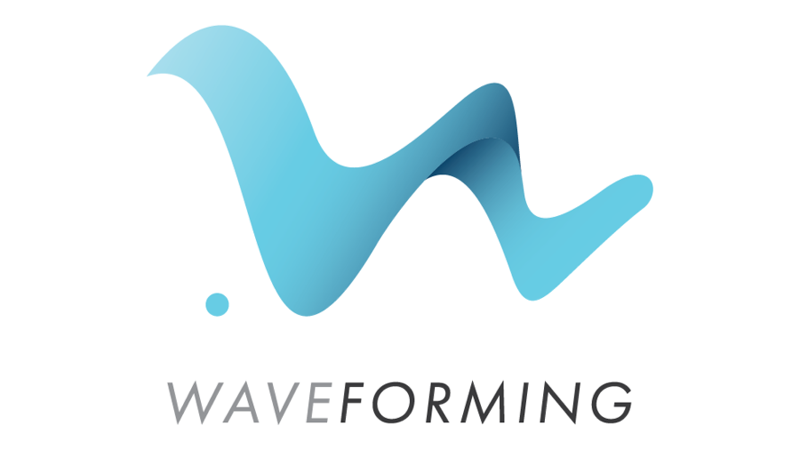 Multiple partners are revisiting their showroom systems to enable demonstration of WaveForming.
Paris, France and East Hampton, Connecticut, USA– May 31, 2023 – Trinnov Audio, designer and manufacturer of reference audio processors for home theaters, high-end hi-fi, professional audio and commercial cinemas, is pleased to announce that following the successful first public demonstration of WaveForming, its revolutionary new technology at the 2023 ISE show in Barcelona, multiple partners are incorporating the technology in their respective demonstration systems on a global basis. Trinnov's R&D team also reports significant progress on multiple fronts.
INDUSTRY ADOPTION PROGRESS
Trinnov's new WaveFormingTM technolgy has the promise of significantly advancing how frequency reproduction, with the potential of profoundly transforming home theater design guidelines. With the cooperation of industry partners, Trinnov's intent is to elevate home theater performance through a design-driven approach to implementation of this scientifically uncompromised technology.
Whilst at ISE, in addition to the open demonstrations, Trinnov made exclusive presentations to key partners. As a result, over a dozen showrooms are being reconfigured to accommodate the placement of loudspeakers necessary for the technology, with dozens more interested. These projects span the globe and include showrooms of speaker manufacturers, distributors and dealers.
We are pleased to report that the response to our presentation at ISE was instant and highly positive. During the show and immediately afterward we were contacted by multiple partners indicating their interest in upgrading their showroom environments to enhance their product presentations by incorportaing Trinnov WaveFormingTM, with a number already under construction, some of which have already completed the required modifications. To our surprise, the WaveFormingTM demonstration also caught a lot of intrerest in the pro audio industry." Arnaud Laborie, Trinnov Audio co-founder and CEO
FIRST DEMONSTRATION AFTER ISE
Krix jumped on the opportunity and has already showcased WaveFormingTM in a 5.8.4 channel configuration with an Altitude16 using the +4 channel upgrade. The screen channels are Magaphonix Flats, the surround channels are Phonix, and the height speakers are IC-52's. They used new subwoofer designs that are currently in the prototype stage. The six seat, two row theater has a 130-inch screen and is 5.8 by 4.4. by 3.2 meters high.
We were really excited and keen to implement Trinnov's new WaveFormingTM technology into one of our demonstration rooms, just in time for our dealer training in May. The seat-to-seat consistency and dynamic realism it brings are a huge benefit to every viewer in the audience. The results are spectacular and as a result, the response from our dealers is beyond expectation!" Michael Cox, Marketing Manager at Krix Loudspeakers.

The happy few who experienced WaveForming during a Trinnov advanced training in Australia

f you can impress professionals who calibrate and design home cinema's for a living, then you are on to something. I know I am speaking for everyone who attended the Trinnov advanced training that what we experienced on our final day was a revelation. Watching movie scenes that we have seen 100's of times left us with shivers and opened mouths. The tactile feel from the subwoofer array transcended our belief and understanding. Frequencies that traveled right through my body created sensations I have never felt. Not just the sheer impact, what we experienced was balanced over multiple rows of listening and subtle frequencies that only enhanced the overall cinematic soundscape. I can't wait for the opportunity to show our clients what is possible with WaveFormingTM." Mick Stillone, Director of Sydney HiFi Mona Vale.

AND OTHERS IMMINENT

Trinnov and Divatech solutions are already combining beautifully to deliver unparallelled sound quality. This is not only us talking, but also our best resellers. Trinnov's demonstration at ISE was really impressive: it is a huge step forward. Our MACH systems are acoustic walls, and can inherently accommodate this new technology with minimal adjustment, making Trinnov/Divatech a match made in heaven. We can't wait to update our processor and experience WaveFormingTM in our repurposed Showroom." said Guillaume Dognin, CEO at Divatech.

A Divatech MACH 5 was used in Numéro Deux, a CEDIA Award winning home cinema project in 2021 by Frech integrator Dark Side of the Room. Divatech's MACH walls consist of speaker and subwoofer (2x 10 inches woofers) modules that can easily be rearranged to accommodate the requirement of WaveFormingTM. The first demonstrations are planned in a couple of weeks at the time of writing.

Immediately after experiencing Trinnov's demonstration at the ISE show in Barcelona, we made a commitment to integrate this technology into our European demonstration theater outside Amsterdam. We have enjoyed a long working relationship with Trinnov Audio and eagerly anticipate being able to showcase for our customers and the European market the major improvement this breakthrough technology in our reference theater environment." Anders Uggelberg, founding partner of Procella Audio

Procella Audio's reference theater is located at its Amsterdam offices. The theater, which was used by Procella and Trinnov at previous ISE shows, seats 15 and incorporates a 15.3.10 channel Dolby Atmos immersive audio system. The theater room is being remodeled to incorporate the newly introduced Procella P18Si single 18 inch subwoofers, which will be installed in the front and rear walls.

Last but not least, Trinnov already started preparing for CEDIA Expo where the public should expect a demonstration to be remembered.

SCIENTIFIC PROGRESS

At its first public presentation at ISE, Trinnov successfully demonstrated the dramatic improvement that WaveFormingTM can bring in an uncompromised environment. As a statement, this shows Trinnov's ambition and determination to make available a solution with an unparalleled level of performance.

As Trinnov's R&D progresses with more field tests, its team of engineers will compile data from each installation to enable the drafting and publication of clear installation guidelines. The guidelines are expected to become available later this summer. Whilst the recommendations for the ideal configurations are well defined, testing will provide validation for less demanding speaker layouts that will enable implementation in a wide variety of rooms and speaker layouts.

Trinnov WaveFormingTM is part of an ongoing research and development project that began over six years ago and is likely to keep the Trinnov team busy over the next decade. At this early date, along with limited public exposure, few may be able to filly appreciate its potential. In the following phase of development, the research team will pursue a more comprehensive approach, with the mission to establish how WaveFormingTM will produce the best results in any existing environment, even without requiring a physical change to the room or subwoofer/speaker layout and placement.