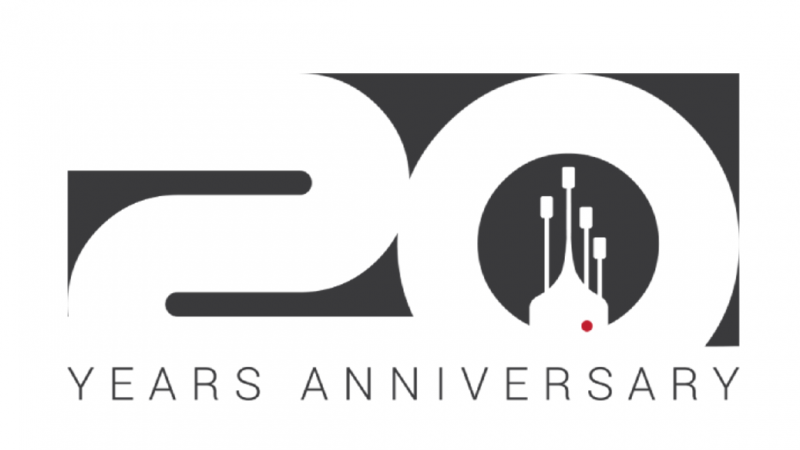 Paris, France – May 24th, 2023
In May 2003, Trinnov Audio SA was incorporated near Paris, France by Arnaud Laborie, Remy Bruno and Sebastien Montoya. Fast-forward 20 years and our 3 co-founders, still at the helm today, share some insights on the beginning of this extraordinary journey and where Trinnov goes next.
A BRIEF LOOK IN THE REARVIEW MIRROR
In 20 years, Trinnov went from a student's research project to a reference in active acoustics, and one of the most successful audio businesses in France.
20 YEARS TO BUILD A SUCCESSFUL BUSINESS
"We started in my grandmother's living room, which we had turned into an acoustic lab covered with more than 20 custom-built speakers. Looking back, I realize how much we have done and I am very proud of what we have accomplished", says Arnaud Laborie, co-founder and CEO.
Trinnov is now a team of over 60 people spread across 6 time zones with sales representation in more than 70 countries.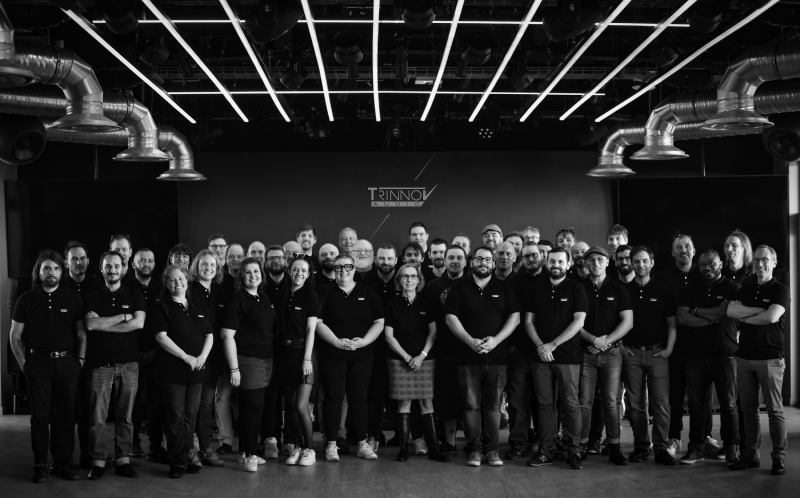 The company is renowned for its innovative audio processing technologies, but also develops its own hardware. Trinnov sells digital audio processors in some of the most demanding environments, ranging from professional studios (over 3000 studios use the Optimizer technology daily), commercial cinemas to high-end Hifi and home theaters.
"We have an installed base of over 10 000 processors and we are accelerating our transition from a craft operation to a true industrial operation." added Sebastien Montoya, co-founder and head of production.

20 YEARS FIGHT FOR BETTER SOUND CALIBRATION
Besides this entrepreneurial success, Trinnov gradually managed to overcome the forceful rejection of digital acoustic correction and significantly contributed to the acceptance of such a game-changing technology, particularly in the professional audio industry.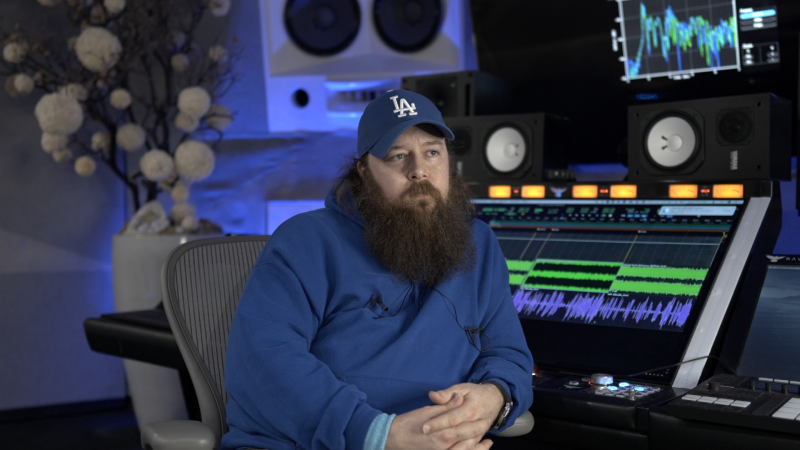 "Our first customer was the ORF, the Austrian national broadcaster and one of the most renowned audiovisual institutions in Europe, who placed an order to equip 10 of their multichannel control rooms after we personally demonstrated the benefit of our Optimizer technology. We had to wait and keep fighting hard for another 15 years before Loudspeaker/Room optimization eventually became something obvious for a majority of studio owners." added Arnaud Laborie.
Trinnov never claimed to replace passive acoustics, but keeps challenging the benefits and limits of both active and passive acoustics and the optimal combination of both.
20 YEARS TO BUILD A REPUTATION
Trinnov's excellent reputation might be one of the company's most significant and valuable achievements during these first 20 years.
"I believe it essentially comes down to the fact we have always looked after our clients, and delivered stable software and hardware." said Remy Bruno, co-founder and director of R&D.
"Hearing how positively people mention Trinnov in the industry is very rewarding but also humbling. It helps us stay focused and keeps reminding us that we have to keep working hard to maintain that reputation and to earn people's respect", concluded Arnaud Laborie.
THE TRINNOV FORMULA
Since its creation, Trinnov never deviated from its founding principles and original spirit. The Trinnov journey started with a true passion for audio, and was driven by innovation as well as great ambition.
INNOVATE, NOT IMITATE
"After our time at IRCAM, we had a good understanding of the state of the art in audio research. That's why we decided to focus our own work on spatial audio, which was almost uncharted territory at the time. This was far more challenging scientifically speaking but also much more rewarding in case of success. Creating our own unique path rather than following existing trends still defines a lot of what we do." said Arnaud Laborie.

Trinnov first 24 capsule high-order ambisonic microphone

"We always had the ambition and knew we could become a world technological leader in our field of 3D audio", added Sebastien Montoya.

"At Trinnov, we cover every step of the innovation process from fundamental research to product development. We constantly push the boundaries of knowledge about sound, acoustics, signal processing and human perception. We believe it sets us apart in our industry." said Remy Bruno.

CREATE LASTING IMPACT, LOOK FAR AHEAD

True impactful innovation usually stands the test of time and Trinnov's work is no exception. The Optimizer is still perceived as best-in-class, 18 years after its first introduction at the Audio Engineering Society. And our unique CPU based audio processing platform delivers unrivaled processing power. It allows the Altitude platform to remain the highest performing immersive AV Processor on the market, almost 10 years after its introduction. with the ability to render immersive sound formats at their full capability including the 34 channels Atmos channels or to process natively up to 24 channels at 192k.

"Quite honestly, this success is almost unintentional and just resulted from our intention to make quality products and impactful technologies, but if we consider the average life cycle, repairability, and upgradeability of our products, Trinnov is probably one of the most sustainable audio processor manufacturers", commented Sebastien Montoya.
In fact, the notion of sustainability is truly fundamental for Trinnov. No major decision regarding technology, product, hire, or investment is made without reasonable confidence that it won't be questioned or significantly challenged in the next 5 years.
BUILD A FANTASTIC GROUP OF INDIVIDUALS
"To make right decisions and build durable products, we rely on collective intelligence. The whole team can give their opinion and most of the time, the best decisions are consensual. This is not always the most efficient method but it enables us to avoid major mistakes. It also keeps the team engaged and motivated. This is not a management trick we have learned in a book and implemented with the help of a consultancy firm, it's just the way it works naturally in the company", added Remy Bruno.
"I think we have managed to create a good working environment, where people work with what they love, respect and learn from each other, never feel too much stress or under unnecessary pressure. Being fundamentally looking far ahead, with long term goals, we run a marathon, not a sprint." added Arnaud Laborie.
EDUCATE AND SUPPORT THE INDUSTRY
True innovations open new possibilities but have also a deep impact on our habits, practices and workflows. Successful adoption takes time and requires to shift minds. This is why we are very active with education. As an example, 10 years ago when the immersive sound formats were released Trinnov had not only to resolve their compatibility but also to redefine design guidelines to ensure successful projects on the field. This work secured the adoption of high channel count immersive sound at home and has been the foundation of a significant revision of the CEDIA design guidelines (RP22) for residential integrators.
Adopting Trinnov goes well beyond acquiring a product. It is also joining a community that relies on deep expertise to elevate the industry. This is why Trinnov received the CEPro award for best training program and our CEO is still delivering some training himself, for instance at CEDIA.
STAY SAFE, STAY IN CONTROL
Trinnov raised funds twice, but is still majority owned by the 3 co-founders.
"Trinnov could grow significantly faster, but what matters more to us is to keep a healthy, organic and steady growth. So, we make sure we develop a sustainable business, diversified geographically and also by addressing very different markets. I believe this makes us more resilient than a lot of small to medium audio manufacturers", said Sebastien Montoya.
"It is essential for us to be able to make our own decisions, to remain true to ourselves for as long as we can. We have received some offers, but Trinnov is not for sale." said Arnaud Laborie.
This consistency, continuity, and stability helped the company grow through the 2008 and Covid-19 crisis with an average double-digit growth year to year.
2023: THE FUTURE IS ALMOST HERE

Like most other companies, the Covid-19 pandemic heavily disrupted Trinnov's plans and required significant R&D resources to overcome the difficulties posed by the lack of certain components.
But the long-term focus prevailed.
Throughout this period, Trinnov kept hiring and significantly grew the research and development team to stay on track and even accelerate its long-term developments and critical projects.
"We look for very specific profiles, as talented as passionate about sound. It's certainly slowed down our hiring program, but the R&D team is now almost 50% of our staff." commented Remy Bruno.
Trinnov will continue to focus on unique breakthrough innovations that will redefine high performance sound reproduction. After pioneering – and now leading – the fields of room optimization, computer based audio, high resolution immersive sound, Trinnov is focusing on new uncharted territories that will have similar impact.
In 2023, years of extensive research and development materialized into very exciting new technologies and products, opening perspectives for what to expect next from Trinnov.
Maybe the word pivotal year applies here, to celebrate this 20th birthday with style.
WAVEFORMING
The main research project was obviously WaveForming, started more than 6 years ago, announced and showcased at ISE 2023.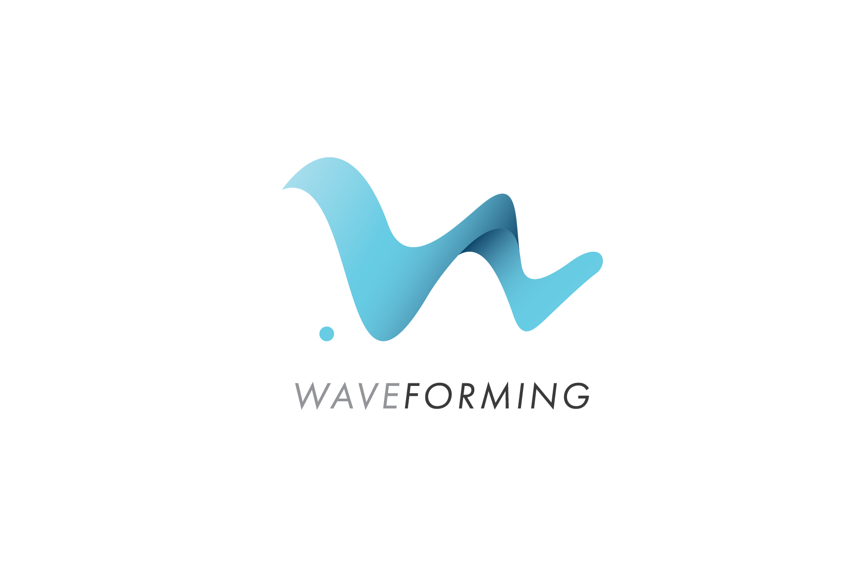 WaveForming redefines low frequency reproduction with an uncompromised and revolutionary scientific approach to eliminate all sorts of wave interferences such as reflections and room modes. The second demonstration outside Trinnov and ISE was held in Australia in front of a professional audience who attended a Trinnov and Krix training.
"The feedback we got only equals the confidence we have in the potential of this new patent-pending technology", said Arnaud Laborie.
'' If you can impress professionals who calibrate and design home cinemas for a living, then you are on to something I know I am speaking for everyone who attended the Trinnov Advanced training that what we experienced on our final day was a revelation. Watching movie scenes that we have seen 100's of times left us with shivers and opened mouths. The tactile feel from the subwoofer array transcended our belief and understanding. Frequencies that traveled right through my body created sensations I have never felt. Not just the sheer impact, what we experienced was balanced over multiple rows of listening and subtle frequencies that only enhanced the overall cinematic soundscape. Thank you to Tom, and the team at Krix for sharing their knowledge and sharing their excitement. It was contagious. I can't wait for the opportunity to show our clients what is possible with WaveForming." Mick Stillone, Director at Sydney HiFi Mona Vale
The whole team is really excited and proud to drive this innovation forward.
NOVA
Whilst Trinnov's research team was busy developing WaveForming, software and hardware engineers were not at rest with NOVA, the company's latest processor introduced in April at the NAMM Show, and designed for studio application.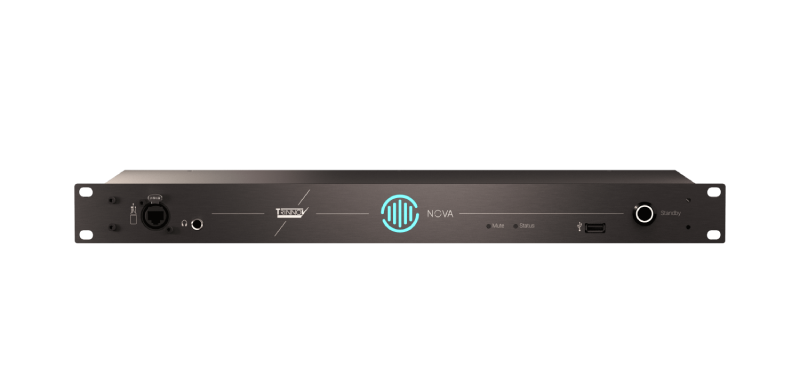 NOVA is not just another Trinnov processor, as it only shares the Optimizer with the rest of the range. Over the last 4 years, everything has been redesigned and rewritten:
New hardware platform
New operating system
New graphical user interface
New desktop and mobile applications
New measurement microphone
New Optimizer licenses management system
New intranet & extranet
New test benches & production lines
"NOVA changes everything for Trinnov in terms of perspective. With NOVA, we set new foundations for our next development phase, we streamline all of our internal processes and simplify the installation and operation of our products. We equip ourselves with the ability to unlock our full potential as an innovative company. We gradually make our technology more widely accessible.", said Sebastien Montoya.
But NOVA does not change everything for Trinnov customers. For sure NOVA is more user friendly, easier to apprehend than any other Trinnov product before it. Indeed it is also the least expensive Trinnov product ever announced.
But NOVA does not change everything for Trinnov customers. For sure NOVA is more user friendly, easier to apprehend than any other Trinnov product before it. Indeed it is also the least expensive Trinnov product ever announced. But it does not fundamentally change the performance gain anyone gets from an existing Trinnov product. In fact, Trinnov believes no one could notice a difference in blind tests. Previous generations of pro products will continue to deliver state of the art room optimization for the many years to come.
WHAT'S NEXT?
As a company, in this fast changing world, Trinnov faces as many challenges as opportunities.
"As a successful, truly innovative engineering driven company, we face a lot of challenges, including the overwhelming importance of marketing and communication (our marketing team consists of only 2 full-time persons), the mindblowing flow of information, true or false, that one can read on the internet every day." commented Arnaud Laborie.
"But as a successful, truly innovative engineering driven company, we are offered more opportunities than we can accept. Licensing, pure software solutions, the automotive or live market…the most difficult part is to carefully choose the best path, as we believe and hope we have done so far." added Remy Bruno.
In addition to Waveforming and NOVA, we will unveil in 2023 other multi-year efforts including a massive project to open a new facility that matches the ambitions of the company.
But our 3 co-founders and the entire Trinnov team know that none of this would be possible without the incredible support from our community of suppliers, partners and customers.
"We can't say how grateful we are to all our customers, from the early adopters who believed in our technology before anyone else, to the person who is impatiently waiting for his Trinnov processor to be delivered or installed." said Sebastien Montoya.
"To all of you we want to say thank you. And whilst a lot of changes are happening at the moment, as disclosed in this interview, we appreciate that it may be confusing and raise questions about the future of the existing products. Rest assured of one thing: our commitment to sustainability and to our clients remains unchanged. It may take time before we can get to it, but we will keep maintaining existing products and bridge the gap to the upcoming generation of Trinnov processors to offer the same sound performance and user experience". added Arnaud Laborie.
Meanwhile, Trinnov invites everyone to stay tuned for further announcements this year, and to seize any chance to attend upcoming WaveForming demonstrations and form an opinion out of this incredible new experience.