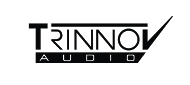 Dear Friends & Partners,
We are Launching our New Website !
_About time!
Trinnov Audio has evolved and reached a crucial stage. Our brand image has grown as well and needs to be reflected on our main online portal: our website!
_Updated design & content
The site features a fresh look, easy navigation and more focus on what the customer needs.
The updated site includes major changes in its form and navigation system, but the changes are not just cosmetic.
We've also improved the structure of our content from the origins of the companies to our exclusive technologies, so you'll get more from a quick read.
_Featured partners and user case
With the addition of the User case section, we would like to feature our partners, showcasing their work using our products. It will also be a perfect place to inform and educate our customers on our essential features and technology benefits, as well as the amazing designs made possible by our partners.
In the meantime, we hope you like the changes, and if you have any feedback, please let us know on Facebook or Twitter.
Best Regards,
Trinnov High End Team