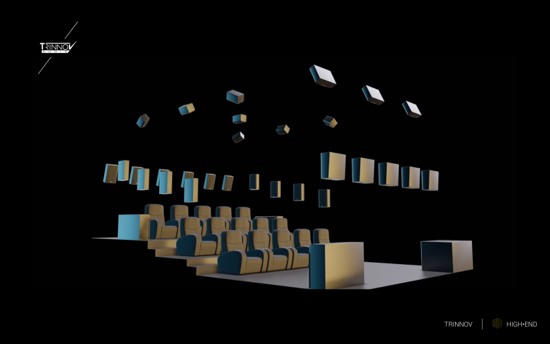 2019 was our most ambitious and successful ISE show so far !
With the help of Procella Audio and Kaleidescape we pushed again the boundaries of immersive audio in the residential domain.
Showcasing Dolby Atmos Native content over an impressive
21.4.10 layout, we had a fantastic reception from all attendees
at this year ISE. So much in fact that it ended up in big line right
in front of our booth !