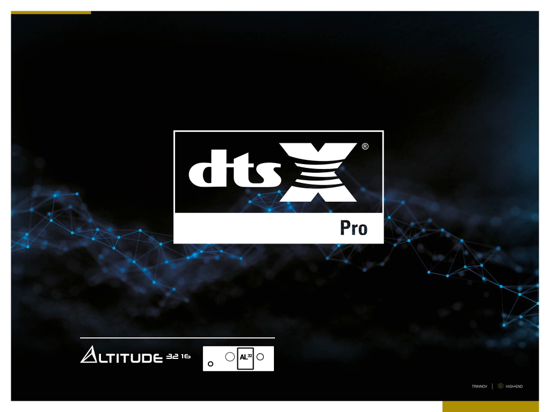 It is with great pleasure that we announce our completion of the full DTS:X Pro certification.  We have received official authorization from our partner DTS to publically release a new software version for the Altitude32 and Altitude16 home theater processors today.  This software will be available to current and future Altitude owners, free of charge, in the next few days. 
This new version will enable all our customers to unleash the potential of DTS:X with additional discretely rendered channels, all via a simple software update.
We are proud to be the first to release this new technology and to once again offer a unique implementation that goes beyond what all DSP-based platforms can deliver.
Follow us on our social media for further updates.