February 2017
Screen Research, one of the world leading manufacturers of state-of-the-art video projection screens for custom home-theater applications, recently introduced its new range of Cinema FCIN1 very large size screens for permanent commercial installations.
With this hand-crafted, innovative, European-built screen solution of superior quality, Screen Research is now able to address and satisfy the demanding needs of the commercial cinemas and auditoriums channel. For the first time, true acoustic transparency is brought to the professional cinema market, thanks to Screen Research.
Our award-winning ClearPix woven acoustic transparent screen materials allow the latest immersive audio systems to finally reach their full audio quality potential, while eliminating completely the necessity for any EQ compensation of the loudspeakers that are placed behind the screen. ClearPix materials are also completely free of any laser speckle effect, thanks to their particular woven structure and composition. Nevertheless, the entire choice of Screen Research fabrics is available with the Cinema FCIN1 screen solution.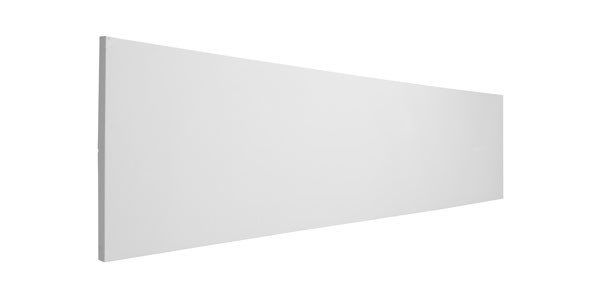 Cinema FCIN1 Screen
The Cinema FCIN1 screens come with a special frame studied for great stability and easy fastening operation. A strong elastic fixing system has been developed to stretch the fabric over the aluminum profile. This gives to the Cinema FCIN1 screens a sober but at the same time elegant design.
For the ultimate cinema experience, we strongly recommend to choose our famous THX and ISF certified ClearPix woven truly acoustic transparent fabrics. Due to their patented and high-tech structure with glass particles, ClearPix fabrics will remain perfectly stretched and planar in time.
All surfaces are welded vertically with a new technique that makes them invisible from the audience viewing point.
A curved version of the Cinema FCIN1 screen model is in the last stages of development and it is expected to be available very soon.
Features:
Width: from 250″ to 900″ of viewing area
Available formats: 1.78:1 – 1.89:1 – 2.35:1 – 2.37:1 – 2.39:1 – 2.40:1
Projection surfaces: all Screen Research fabrics are available with the Cinema FCIN1 screen model
Downloads:

FCIN1 Product Brochure