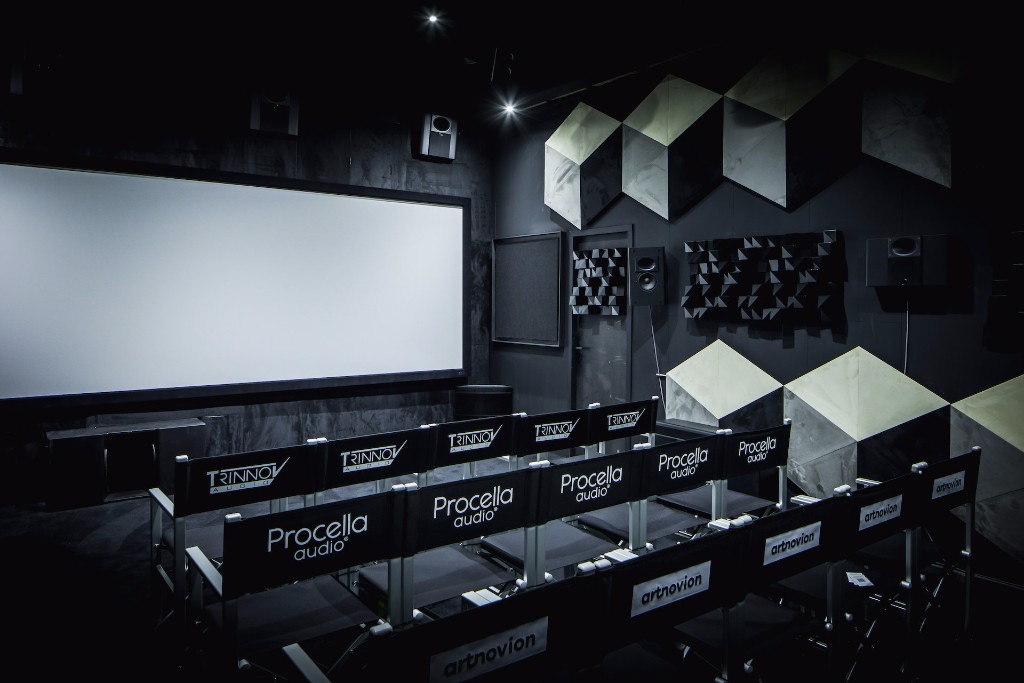 If you didn't make it to ISE 2017 this year, you missed perhaps the best Procella demo yet! Once again, the Procella and Trinnov combination delivered world-class immersive audio performance to critical listeners, over the four days of the show.
We carefully planned the system well in advance and conducted an off-site audio dress rehearsal with the partners in January. As a result, in our custom-built demo theatre, we achieved the Procella Effect: incredibly powerful and dynamic immersive sound, with visitors praising, among many other things, exceptional dialog intelligibility and a formidable low end. By the end of the first day, our booth had become a destination for show attendees, and we played to full houses with standing room only for virtually every demonstration.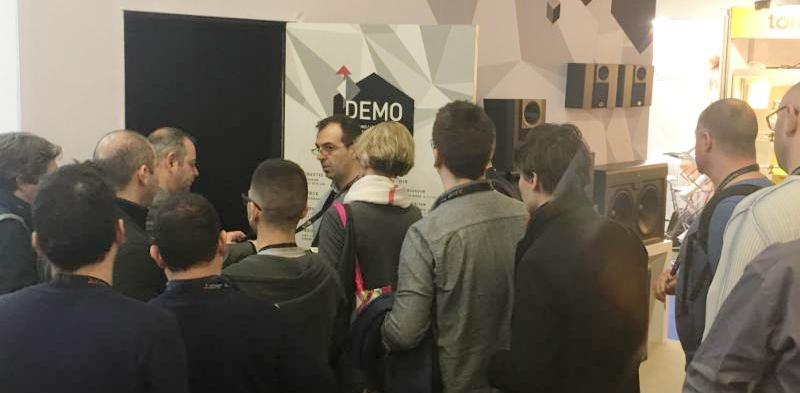 The 11.3.10 Atmos/Auro-3D/DTS:X demo system consisted of:
P815 L/C/R channels biamplified by Procella DA06DSP power amps
P8 high L/C/R channels on the baffle wall over the screen
P6V wide channels (one left, one right)
P6 side surrounds (two left side, two right side)
P6 back surrounds (one left, one right)
P5 height channels (three left, three right in an Atmos configuration)
P5 top channel
V18 Bass Engine subwoofer, driven by two Procella DA07 power amps
P15 subwoofers (one left wall, one right wall, driven by Procella DA05DSP power amps)
Trinnov Altitude32 AL-1624 24-channel processor
Trinnov Amplitude8 power amplifiers (two, used for all channels not driven by the Procella amplifiers)
Artnovion absorbers and diffusors for room treatment on all walls and ceiling
SIM2 NERO 4 4K HDR projector
Screen Innovations acoustically transparent screen
Ranging from the P5 to the P860, we also displayed the entire Procella Audio lineup of loudspeakers for show visitors to see. Many thanks to our booth partners Trinnov Audio, Artnovion, and SIM2. Special thanks go to Ingemar Ohlsson of Audio Data Lab in Stockholm, who provided the room's acoustical design. If you missed this year's show, you'll get another chance at ISE in Amsterdam in 2018. Hope to see you then!