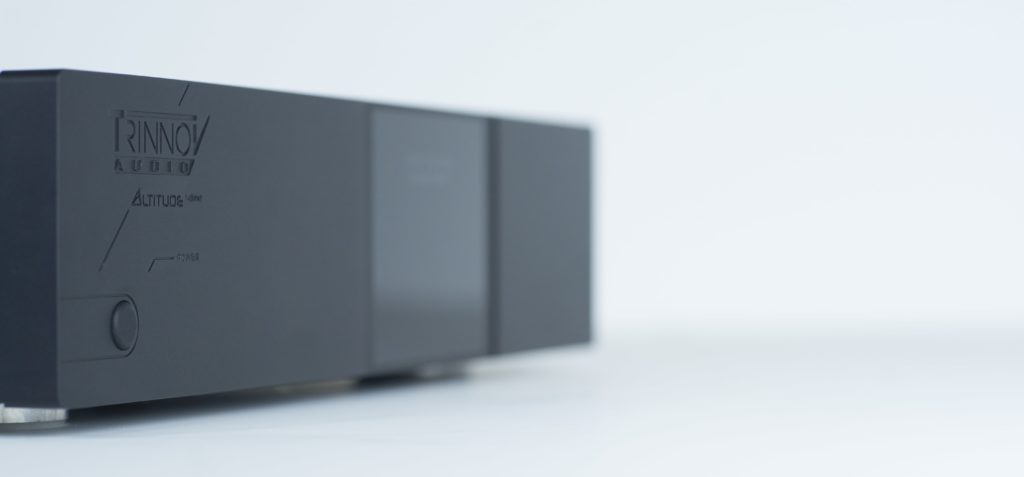 Trinnov Enables 48 and 64 Channel Immersive Audio Systems with the Altitude48 and Altitude48ext
From its introduction in 2015, Trinnov's Altitude32 has been fully capable of rendering 32 discrete channels. Now, as DSP-chipset manufacturers are finally about to achieve rendering of 16 channels, Trinnov engineering has created a solution to enable even more discrete channels from the Altitude32, expanding the count to 48 discretely-rendered channels by using the Altitude's 32 analog outputs and its 16 AES digital outputs simultaneously.
This will allow – for the first time – users to experience the full immersive capabilities of Home Atmos, with its maximum 24.1.10 layout, plus an additional 14 channels that enable more possibilities in terms of bass management, multi-amplified speakers, and Trinnov Remapping.
However, the 16 AES digital outputs require an AES multi-channel High-End DAC that performs as well as the Altitude's own renowned DAC. Trinnov's solution is the new Altitude48ext. Based on the Trinnov Magnitude32, the Altitude48ext provides 16 channels of AES/EBU input and up to 32 channels of analog outputs, using the same state-of-the-art DACs used in the Altitude32. This ensures perfect coherence in the final rendering and brings the total potential channel count to 64 independently processed channels.
The 48ext ("48 extension") is much more than just a DAC. It is a fully capable Trinnov unit with the processing power to perform tasks such as implementing and calibrating up to 4-way active crossovers, unlimited bass management, and both third-octave and FIR equalization. Combining the 48ext with an Altitude32 that has the 48 channel option gives users access to 48 discrete channels and as many as 64 independently processed channels, pushing even further the boundaries of what is achievable in a high-end Home Theater.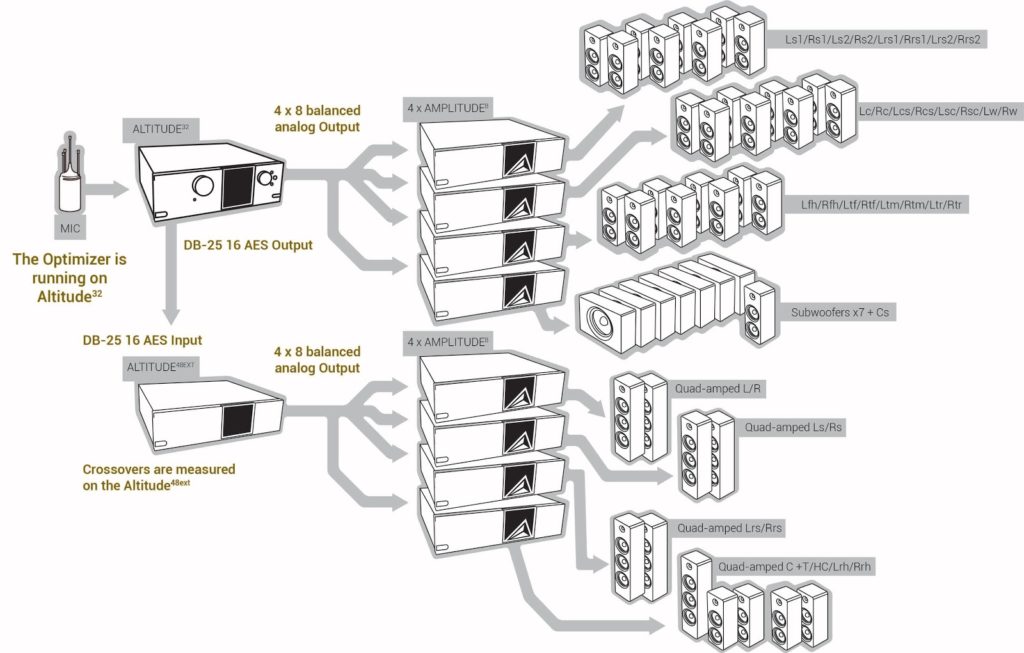 64 channel system example
The Altitude48ext will be showcased at CEDIA Expo 2018. Availability is expected this fall, with pricing to be announced.