Screen Research, a world-class provider of innovative projection screen solutions designed for custom Home Theater and professional Cinema applications, is proud to announce the launch of two new MultiPix™ reference screen materials: MultiPix4K™ White and MultiPix4K™ Grey.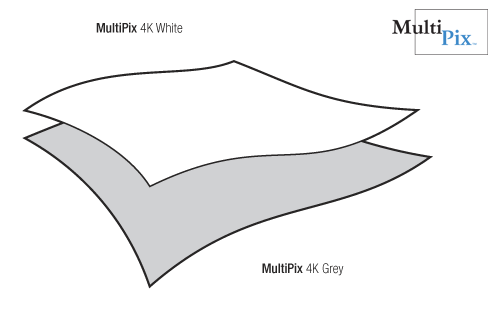 MultiPix4K™ Grey is a 1.3 gain screen material offering excellent ambient-light resistance TOGETHER with reference off-axis colorimetric response. It is designed for a High-End Home Theater/Media Room applications where complete ambient light control is not possible and reference colorimetric response is required. In this applications MultiPix4K™ Grey strikes a perfect balance between gain, ambient light reflection, viewing angle and hot-spot resistance.
MultiPix4K™ White is a 1.35 gain screen with similar characteristics designed for a less challenging ambient-light conditions and/or where higher gain/bigger screen size is necessary. It is also particularly well suited for Active 3D and Passive Spectral 3D applications.
Both screen materials are designed with a new ultra-high resolution standards in mind offering full 4K and 8K compatibility, giving a peace of mind for both today's and tomorrow's ultra high definition sources and projectors.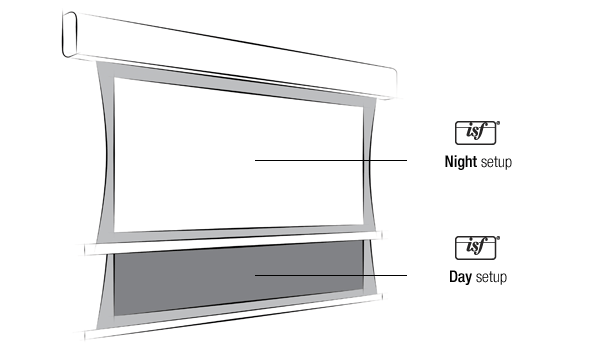 Using our Supreme DualFormat motorized screen, SolidPix™ White/MultiPix4K™ White material can be combined with MultiPix4K™ Grey in a single motorized solution offering best of both worlds for ISF® Day and Night modes: highest quality image optimized for late night viewing and a dedicated screen surface designed to reject ambient light and look best with some light in the room.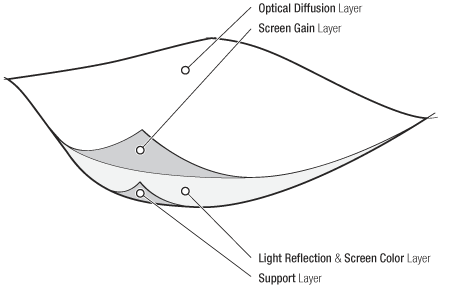 MultiPix™ family of products is based on our proprietary Multi-Layer technology which uses different layers of materials: front protective layer with gain particles built-in a light diffusion structure and back layer with proper colorimetric and reflection characteristics. By utilizing this approach our MultiPix™ screen materials are very robust providing very long life-time and allowing for trouble-free cleaning of the front surface without the risk of damage, which is not a case with painted front surfaces used by competition.
Sasha Defranceschi,
Screen Research Technical Director:
"We are very pleased to introduce 2 new screen materials to our reference line of roducts. Designed to perfectly complement our award-winning and industry changing acoustically transparent ClearPix™ solutions, these new materials are aimed for the high-end applications where acoustical transparency is not required and some ambient light presence is desired. Their color accuracy allow reference quality D65 calibrations and they meet stringiest ISF certification standards."